NETWORK ONLINE
THE WORLD'S FIRST INTERNATIONAL
ONLINE ROUTE DEVELOPMENT FORUM
International Forum & Exhibition
25-26 August 2020,
Online
MORE THAN 10 BUSINESS EVENTS
NETWORK ONLINE is the brand-new international communication platform that within 2 days 25-26 August 2020 allows airlines, airports and tour operators from Eurasian region and around the world to conduct full-fledged video online negotiations on the resumption and development of routes.
The delegates will also be able to take part in the Forum's business program, which will cover the most up-to-date and urgent industry topics. ICAO, IATA and other organizations' and associations' recovery programs will be discussed.
The Forum's format allows its delegates to save time and travel expenses, while enjoying maximum availability for communication of current and potential industry partners – airlines, airports and other market players.
NETWORK ONLINE on August 25-26, 2020 will provide an opportunity for aviation professionals to discuss the current situation, develop support and recovery measures, overcome the crisis in aviation industry.
The key event of the Forum will be online networking sessions in a convenient format of bilateral and multilateral video conferencing, allowing its delegates to hold an unlimited number of business meetings and individually discuss measures to overcome the impact of COVID-19 crisis, developing incentive programs and slot allocation, resuming passenger and cargo transportation, developing route networks.
During 2 days, the Forum will host pre-planned face-to-face meetings in video format, several major international online conferences, a unique online-exhibition for airlines, airports, travel operators, as well as national and regional authorities in charge of air transport complex, external and internal tourism in Europe, Asia, Africa, the Middle East, North and South America and other regions of the world.
---
Airlines of Europe, Asia, Africa, the Middle East, South and North America
CEOs
Commercial Directors
Directors of Strategy and Development
Directors and managers for the development of the route network and fleet
Directors and Marketing Managers
Directors and account managers, loyalty programs development and CRM
Directors and Brand Development Managers
Directors of Public Relations (PR)
Airports in Europe, Asia, Africa, the Middle East, South and North America
CEOs
Commercial Directors
Development directors
Directors and Marketing Managers
Managers and specialists of aviation marketing
Heads and specialists of the route network development units
Managers and specialists of non-aviation marketing divisions
Managers and specialists of contractual departments

Representatives of federal authorities and associations, solution providers
Ministry of Transport of the Russian Federation
Federal Agency for Air Transport
Federal Agency for Tourism
Tour operators and travel agencies
Regional authorities
Branch associations of civil aviation and tourism
Heads of companies - aviation and non-aviation service providers
---
---

I am glad that such forum as NETWORK exists, because for me, being in charge of the operation in the Eurasian and Russian region, it has given me an opportunity to meet with a lot of regional airlines and airports. Indeed, the format of the forum was unusual for me in a sense that the lectures/presentations took place alongside the networking sessions, and this is good, because it can gather different people from various areas of expertise to one place.
Ulrich Theis
Director of Traffic Development
Munich Airport

I would like to thank the AVIACENTER and personally Anton Koren for his initiative in organizing forums. This is my second time participating in this Forum, and for me it is a stunning experience. Firstly, last year after the NETWORK Forum in Kazan, for the first time in the history of The Gambia and Russia, a flight was organized from Moscow to the capital of The Gambia, Banjul, which brought 323 tourists. Secondly, as a result of negotiations at the NETWORK Forum with other delegates from Western Europe, preparations are underway for the opening of the Aviation Academy in Banjul. Pilots and flight attendants will receive training in our country, which will lay the groundwork for turning Banjul into a center of competence for all of Pan-African aviation. This is a unique and significant experience that has made enormous changes in the work of the Gambian aviation.
Her Excellency Mrs. Jainaba Bah
Ambassador of the Republic of The Gambia to the Russian Federation

I am very glad that I met with the Forum organizers – the Center for Strategic Development in Civil Aviation. Most importantly, this event provides an opportunity to talk to delegates from many major airlines and airports and establish business relations. I want to wish this Forum to proceed on an annual basis, to be held in new, equally interesting locations, and to be as productive.
Nazgul Orozkanova
Head of Commerce and Marketing Department
Manas International Airport, Air KG

I really liked the Forum; this is a very good format. Such platform allows you to find a common language not only between airlines, but also between business partners. Krasnoyarsk is always warm, comfortable, even in winter, when the weather does not contribute to this. Of course, if there are other interesting cities, other interesting locations where you can meet with aviation community, I will always be glad. We, Yakutia Airlines, will always be happy to take part in the Forum and work for the benefit of our civil aviation.
Vladimir Gorbunov
General Director
Yakutia Airlines

The strategy of our airport involves route network expansion to Russian regions, in particular. We mainly work with the first three airlines of Russia: Aeroflot, Utair, and S7. I would like to attract more regional carriers to our airport. At the Forum and in the framework of numerous negotiations, we heard confirmation that we are moving in the right direction, and that same path has been chosen by many companies.
Dmitry Afonin
Head of Service
Minsk National Airport

I rate this event as very useful and productive. The Forum gave us an opportunity to negotiate with a number of carriers, outline points of development, new promising routes, and the possibility of increasing flight frequencies. I hope that this will bear fruit in the very near future and already next year we will launch new flights. I was very surprised at the high-level organization of this event. I would like to thank the organizers – the Center for Strategic Development in Civil Aviation (AVIACENTER) and Krasnoyarsk Airport.
Igor Leontyev
Head of Air Commerce Service
Tolmachevo International Airport

The uniqueness of this event is that in one place it was possible to gather all the leading carriers and all the leading airports that are represented in Eurasia. It is especially important to note that the event has become international, Eurasian. The business program and networking for communication have been very well developed. The contacts established here can help any organization in its business dealings. A modern platform has been created for discussing issues of passenger civil aviation and cargo technologies. I am pleased with the results, pleased with new acquaintances. And I'm sure that we will continue to take part in this event.
Leonid Marmer
General Director
Amadeus Russia

I think the forum NETWORK was really good.
It brought together the best selection of not only Russian airlines, airports and tourist companies, which makes it a very useful event, especially for those who work in this industry.
The forum has allowed me to have face-to-face meetings with various airline and airports and gain new insights into the trends, the direction that the market is heading to as well as into the airline strategies.
Mariana de Sousa
Manager of Traffic Development
ANA Portugal

NETWORK was a wonderful event because the organizers managed to gather a large number of airlines and airports in one place and provide an opportunity to not only gain new knowledge but also show current trends in civil aviation. Most importantly, they provided a platform for networking and an opportunity to conduct pre-scheduled face-to-face negotiations, which in the near future will help airlines and airports proceed in opening new routes.


Anastasia Matyushina
PR Director
AZUR AIR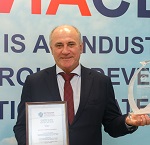 A very useful and joyous event. The forum is useful because it produced positive results and it is pleasant because aside from the practical benefits of the numerous new acquaintances, there is also an emotional dash in the interaction.
Therefore, my impressions are only positive.

Nikita Polonsky
CEO
Yuzhno-Sakhalinsk International Airport

The NETWORK Forum was held for the first time, but it was evident that it would be successful from the very first day.
Kazan International Airport was the leader among the airports for the number of negotiations held. We held about 40 pre-scheduled negotiations along with other additional meetings.
We hope the Forum becomes the most prominent annual event in civil aviation!

Veronika Aktasheva
Director of Strategic Development
Kazan International Airport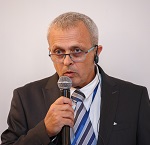 I would like to say that I'm truly surprised and impressed at the wonderful organization of the NETWORK forum, it has been amazing, and it has left a great mark on me. Thank you!
David Malovni
CEO
IATPA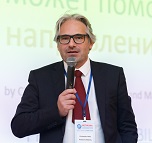 NETWORK is a very good forum, something that has been missing in the area, especially for me, being a foreign supplier, the forum has been very useful. It has opened the doors for me to exchange ideas with the airlines, discuss business and projects that are feasible in reality.
Christoph Ritter
СEO
Predictive Mobility

It is great that such a much-needed event for airports and airlines has finally taken place because this platform allows us to envision our opportunities and make mutually beneficial offers to each other.
We wish that the NETWORK Forum becomes a regular, annual event because this is a unique opportunity to negotiate with airlines on the prospect of opening new routes.

Anna Alymova
Financial director
Volgograd International Airport

On my behalf and on the behalf of TCH, we would like to thank the hosts for the perfectly organized NETWORK Forum.
This is the first event organized in Russia where key trends in route network development are discussed.
This is a new format of the event where you can not only watch and listen to the presentations and reports but also hold a large number of pre-scheduled meetings and negotiations with partners and get new business development proposals.

Andrey Larchenko
Vice President
Transport Clearing House

The Forum provides the opportunity to meet face-to-face, reduces distances and saves the time that all Forum delegates would need to organize meetings, and it allows for prompt problem solving. And, of course, a lot of useful and new information. The seminars held at the Forum are definitely very useful not only for developing companies, but also for us, as a large company. I want to wish everyone success in business, development of their enterprises, and, of course, to meet next year, apparently in some new city of Eurasia.
Elena Shabashova
Deputy Director of Network and Revenue Management Department
Aeroflot

NETWORKING SESSIONS. face-to-face meetings in video format

CIVIL AVIATION STRATEGY FORUM

AIRLINE MARKETING & COMMERCE CONFERENCE
AIRPORT MARKETING & COMMERCE CONFERENCE
practical workshops for airlines and airports

Evening Networking. Informal video communication. Online aviation music party

Ivan Goncharov
The Presidential Executive Office of the Russian Federation

Anton Koren
CEO
The Сenter for Strategic Development in Civil Aviation (AVIACENTER)

Dmitry Gorin
Member of the Presidium Association of Tour Operators (ATOR)
Federal Agency for Tourism (Rosturizm)

Nui Songbai
Chairman of Board of Directors
Manzhouli Xijiao Airport (China)

Vladimir Gorbunov
General Director
Yakutia Airlines

Denis Pomerantsev
Deputy General Director
Smartavia Airlines

Andrey Egorov
Ministry of Transport and Roads of the Republic of Tatarstan

Sergey Ivanov
Ministry of Tourism of the Republic of Tatarstan

Natalia Belenko
Federal Agency for Tourism (Russiatourism)

Yuri Lapshin
First Deputy Governor of the Krasnoyarsk Territory - Chairman of the Government of the Krasnoyarsk Krai

Andrey Metzler
CEO
Krasnoyarsk International Airport

Andrey Larchenko
Vice President
Transport Clearing House

Ulrich Theis
Director of Traffic Development
Munich International Airport

Vitaliy Andreev
General Director
ATRAN Airlines

ANASTASIA DUMULEN
Director of the Department of Information Policy and Communications
AZUR air

Vladimir Zubkov
Special Advisor to the TIACA
The International Air Cargo Association

Alexander Smirnov
Head of Charter Flights Coordination and Airport Activities Group
Russian Post

Recep Ayten
Development Director
IST Air Cargo (Turkey)

Leonid Marmer
General Director
Amadeus Russia
Her Excellency Mrs. Jainaba Bah
mbassador of the Republic of The Gambia to the
Russian Federation

Mariana de Sousa
Manager of Traffic Development
ANA Portugal

Svetlana Maluk
Account Director Airlines
Amadeus Russia

Elena Konkina
Deputy General Director - Commercial Director
Moscow Cargo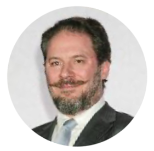 Ilya Kabachnik
President of Russian Association of Aviation and Space Insurers (RAASI)
NATALIA USTINOVICH
Director of Sales and Marketing Department
Royal Air Maroc

Sergey Kukarev
Executive Director
Transport Strategy Center (TSC)

RAFI MATALON
VP & GM Marketing, Israel Aerospace Industries
Israel Aerospace Industries
---
---
Where will the event take place?
NETWORK ONLINE will be held online and available in your personal account on
http://eurasian.network
after registration. No additional software required.
How to register?
To register as a forum participant, please submit an online registration form. An event manager will then contact you to specify the participation and payment terms.
What forms of participation are available?
The following forms of participation are available:
Delegate participation (access to all Forum events, exhibition, networking sessions with pre-scheduled one-to-one business meetings)
Participation + presentation (presentation, access to all Forum events, exhibition, networking sessions)
Participation + exhibition stand (exhibition stand, access to all Forum events, exhibition, networking sessions, excursion)
Participation as a partner/sponsor (for detailed information about the partnership/sponsorship packages, please contact the Organizing Committee)
What are the benefits of participation as a Forum partner?
Participation in the NETWORK Online Forum will help sustain and magnify your company's reputation as an industry leader, draw global attention to your company's products and services, get recognition among the drivers of the aviation industry and expose your organisation to new business opportunities worldwide.
For detailed information about the partnership/sponsorship packages, please contact the Organizing Committee.
Is the delegate substitution possible?
Yes, the delegate substitution is possible.
Please inform the Organizing Committee about the delegate substitution for the correct information to be entered in the list of participants.
When can I get forum materials?
The photos and presentations will be available after the event in the programme section of your personal account.
Why do I need a personal account?
Personal account is required in order to review the forum programme, list of participants, arrange pre-scheduled meetings with other delegates during the networking sessions and download photos and presentations after the event.
When will my personal account be available?
Personal account will be available after you have registered online and completed payment.
How do I pay for participation?
Once the registration form is submitted, we make an agreement and issue an invoice.
Please note that the invoice must be paid before the event.
Attention! Only bank transfers and card payments are accepted. Also one can pay with bank card or cash at reception desk but in such a case he or she will not resieve an access to personal account and will not be able to schedule face-to-face meetings before payment.
Who can get a discount?
Members of the industry associations receive a 10% discount.
Special participation terms are available for representatives of authorities and AVIACENTER partners.
Is there a dress code at the forum?
During the online negotiations it is necessary to adhere to an official business style
Address:
17, Vereyskaya str, Moscow
Tel.:
+7 495 225 99 57 (multichannel, ext. 5)