NETWORK
EURASIAN ROUTE
DEVELOPMENT FORUM
International Forum & Exhibition
7-9 July 2019,
Krasnoyarsk
NETWORK is a unique communication platform for route network development for airlines and airports.
Within the 3 days the forum will deliver several essential events for airlines, airports, tour operators, federal and regional transport authorities and suppliers from Europe, Asia, Africa, Middle East, North and South Americas.
The key event of NETWORK will be networking sessions, where delegates will be able to schedule an unlimited number of business meetings with other delegates on an individual basis, generate new solutions, find new contacts, expand their business presence in the region by developing the route network.
For the first time in parallel with the NETWORK Forum a unique international event the Cargo Route Development Forum NETWORK CARGO will take place.
---
Airlines of Europe, Asia, Africa, the Middle East, South and North America
CEOs
Commercial Directors
Directors of Strategy and Development
Directors and managers for the development of the route network and fleet
Directors and Marketing Managers
Directors and account managers, loyalty programs development and CRM
Directors and Brand Development Managers
Directors of Public Relations (PR)
Airports in Europe, Asia, Africa, the Middle East, South and North America
CEOs
Commercial Directors
Development directors
Directors and Marketing Managers
Managers and specialists of aviation marketing
Heads and specialists of the route network development units
Managers and specialists of non-aviation marketing divisions
Managers and specialists of contractual departments

Representatives of federal authorities and associations, solution providers
Ministry of Transport of the Russian Federation
Federal Agency for Air Transport
Federal Agency for Tourism
Tour operators and travel agencies
Regional authorities
Branch associations of civil aviation and tourism
Heads of companies - aviation and non-aviation service providers
---

I am glad that such forum as NETWORK exists, because for me, being in charge of the operation in the Eurasian and Russian region, it has given me an opportunity to meet with a lot of regional airlines and airports. Indeed, the format of the forum was unusual for me in a sense that the lectures/presentations took place alongside the networking sessions, and this is good, because it can gather different people from various areas of expertise to one place.
Ulrich Theis
Director of Traffic Development
Munich Airport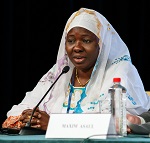 I have been very impressed - the forum has been an amazing interaction, the logistics of putting together this kind of forum is incredible. I'm truly impressed because I've been able to meet with so many key airlines and other industry players within just 3 days.
Jainaba Bah
Ambassador
of the Republic of Gambia in Moscow

The NETWORK Forum was held for the first time, but it was evident that it would be successful from the very first day.
Kazan International Airport was the leader among the airports for the number of negotiations held. We held about 40 pre-scheduled negotiations along with other additional meetings.
We hope the Forum becomes the most prominent annual event in civil aviation!

Veronika Aktasheva
Director of Strategic Development
Kazan International Airport
I think the forum NETWORK was really good.
It brought together the best selection of not only Russian airlines, airports and tourist companies, which makes it a very useful event, especially for those who work in this industry.
The forum has allowed me to have face-to-face meetings with various airline and airports and gain new insights into the trends, the direction that the market is heading to as well as into the airline strategies.
Mariana de Sousa
Manager of Traffic Development
ANA Portugal

NETWORK was a wonderful event because the organizers managed to gather a large number of airlines and airports in one place and provide an opportunity to not only gain new knowledge but also show current trends in civil aviation. Most importantly, they provided a platform for networking and an opportunity to conduct pre-scheduled face-to-face negotiations, which in the near future will help airlines and airports proceed in opening new routes.
My colleagues are also very satisfied with the networking sessions as they managed to hold positive meetings with the airports!

Anastasia Matyushina
PR Director
AZUR AIR

It is great that such a much-needed event for airports and airlines has finally taken place because this platform allows us to envision our opportunities and make mutually beneficial offers to each other.
We wish that the NETWORK Forum becomes a regular, annual event because this is a unique opportunity to negotiate with airlines on the prospect of opening new routes.

Anna Alymova
Financial director
Volgograd International Airport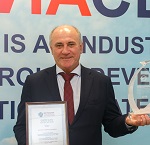 A very useful and joyous event. The forum is useful because it produced positive results and it is pleasant because aside from the practical benefits of the numerous new acquaintances, there is also an emotional dash in the interaction.
Therefore, my impressions are only positive.

Nikita Polonsky
CEO
Yuzhno-Sakhalinsk International Airport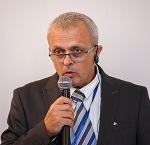 I would like to say that I'm truly surprised and impressed at the wonderful organization of the NETWORK forum, it has been amazing, and it has left a great mark on me. Thank you!
David Malovni
CEO
IATPA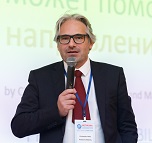 NETWORK is a very good forum, something that has been missing in the area, especially for me, being a foreign supplier, the forum has been very useful. It has opened the doors for me to exchange ideas with the airlines, discuss business and projects that are feasible in reality.
Christoph Ritter
CEO
Predictive Mobility

On my behalf and on the behalf of TCH, we would like to thank the hosts for the perfectly organized NETWORK Forum.
This is the first event organized in Russia where key trends in route network development are discussed.
This is a new format of the event where you can not only watch and listen to the presentations and reports but also hold a large number of pre-scheduled meetings and negotiations with partners and get new business development proposals.

Andrey Larchenko
Vice President
Transport Clearing House

Krasnoyarsk CITY and Siberian region TOUR, welcome cocktail reception

CIVIL AVIATION STRATEGY FORUM
AIRLINE MARKETING & COMMERCE CONFERENCE

practical workshops for airlines

NETWORKING SESSIONS. face-to-face meetings

GALA DINNER & Eurasian aviation marketing AWARD CEREMONY
AIRPORT MARKETING & COMMERCE CONFERENCE

Festive luncheon: network 2020 host reception

practical workshops for airports
---
---
Exhibition will be held during the forum, where the industry's leading projects and latest innovative solutions will be presented.

Exhibition at NETWORK is a chance to:
- present your product to 350+ major airlines and airports
- assess industry benchmarks and understand what your competitors have to offer
- position your company as an industry leader.

To take part in the exhibition, please contact the Organizing committee.
Where will the event take place?
NETWORK will take place at the following address: Siberia Expocentre, 19 Aviatorov Street, Krasnoyarsk, Russia.

How to register?
To register as a forum participant, please submit an online registration form. An event manager will then contact you to specify the participation and payment terms.
What forms of participation are available?
The following forms of participation are available:
Delegate participation (access to all Forum events, exhibition, pre-scheduled face-to-face networking sessions, excursion, coffee breaks, lunches and gala-dinner)
Participation + presentation (presentation, access to all Forum events, exhibition, pre-scheduled face-to-face networking sessions, excursion, coffee breaks, lunches and gala-dinner)
Participation + exhibition stand (exhibition stand, access to all Forum events, exhibition, pre-scheduled face-to-face networking sessions, excursion, coffee breaks, lunches and gala-dinner)
Participation as a partner/sponsor (for detailed information about the partnership/sponsorship packages, please contact the Organizing committee)
What are the benefits of participation as a Forum partner?
Participation in the NETWORK Forum will help sustain and magnify your company's reputation as an industry leader, draw global attention to your company's products and services, get recognition among the drivers of the aviation industry and expose your organisation to new business opportunities worldwide.
For detailed information about the partnership/sponsorship packages, please contact the Organizing committee.
Is the delegate substitution possible?
Yes, the delegate substitution is possible.
Please inform the Organizing committee about the delegate substitution for the correct information to be entered in the list of participants.

When can I get forum materials?
NETWORK materials will be available at the registration stand. The photos and presentations will be available after the event in the programme section of your personal account.
Why do I need a personal account?
Personal account is required in order to review the forum programme, list of participants, arrange meetings with other participants during the networking sessions and download photos and presentations after the event.
When will my personal account be available?
Personal account will be available after you have registered online and completed payment.
How do I pay for participation?
Once the registration form is submitted, we make an agreement and issue an invoice.
Please note that the invoice must be paid before the event.
Attention! Only bank transfers and card payments are accepted. Also one can pay with bank card or cash at reception desk but in such a case he or she will not resieve an access to personal account and wil not be able to schedule face-to-face meetings before payment.
Who can get a discount?
Special participation terms are available for representatives of authorities and AVIACENTER partners.
Is there a dress code at the forum?
Forum dress codes are business formal, business professional for conferences and seminars and business casual for other events.
Venue
phone:
+7 (495) 225 99 57 (multichannel ext.5)
e-mail:
events@aviacenter.org